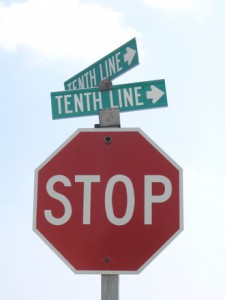 I don't have a whole lot of regular readers at the moment. But know that if you are one of those few, I highly appreciate you. Starting a blog, let alone a whole website, can be a complicated and intimidating endeavor even for the most technically savvy.
The Bible Booth has only had its new name for some months, but the website itself has been around for a little over a year. Regrettably, it still lacks the boatload of content necessary to quantify a successful business "launch," however large or small that might be.
And yet it is not quantity of content I wish to focus on, although that is a large goal for and significant factor to the success of a wannabe online startup like this one. I intent for each article to be informative, engaging, helpful, beautiful, and complete. Therefore there is a lot of work that goes into every "post" on this site.
It's Not You, It's Me
However, it is not the hard work that hinders me from more regular updates. In fact, I thrive on it and very much enjoy it. So, why don't I write more? Unfortunately I find that I tend to hold myself back in this area as I overwhelm myself with unnecessary burdens and worries.
I've dealt with lethargy, apathy, and even some laziness for most of my adult life. Often what seems important is actually not. On the rare occasion that I do have my priorities straight, my body seizes up on itself and I am barely able to function. Sometimes it is brain fog and extreme fatigue, sometimes it is chronic muscle pain or migraines. Sometimes it is anxiety which prevents me from being able to focus on anything.
Yep, I'm a mess, for sure. Routine becomes difficult while alertness and self-discipline seem a forlorn and far-off hope just out of sight. I know I sound like I'm whining, but I own that a lot of it actually has to do with setting goals and just getting things done. At least half of it is my fault. In fact I think I can take at least 78% of the blame.
Stability is Key
Still, this website is one of the most committed and consistent things in my life right now. I'm not stopping or stepping down or even intending to slow down. In fact, I have goals to do more writing this year than ever before. But I tend to be slow to act and slow to learn, so I will have to figure out how to work those parts of myself into a routine.
Even when I am not actively updating the website I am constantly learning about and being trained on how to manage one. I have the knowledge, I just need to hustle and bring in some major action. Please know that I won't give up on this site and it will definitely continue to be updated. I thank you for your support and visitation!
Bible Booth will be a wonderful place for people to come and find excellent Bible resources to help guide them in their walk with God. And I can't wait to see it turn into that. For now, though, it's my tiny brainchild that I need to stop neglecting.