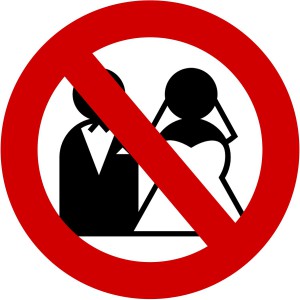 Alright, men. Let's talk about what it means to be a man. I know that emotional attachment and long-term commitment are really icky things for the average modern man to talk about these days, but this is a very under-addressed issue.
There are a number of reasons why you might be convinced that cohabitation is a good idea. "Trial marriage," they say. "Test your compatibility" they say.
But there is a significantly higher amount of reasons why you should not live with and have sex with your spouse before you marry.
I can boil it down to one: it's cowardly. And here is why.