Sure, you might guess by my Facebook posts or maybe even my internet history that I care about Jesus. I bet my friends, family, and my wife would tell you that I care about Jesus, maybe even that I love Him.
The truth is, though, if you really knew my heart and the behavior it drives, you would probably conclude that I really don't give much weight to Jesus Christ or his teachings.
After all, I am selfish, prideful, hateful, crude, and angry. I think I'm better than other people, I often doubt God and his plan, and as of this writing I haven't even been to church in two months (probably the worst of all, right?)
So if you are one who becomes a regular reader of this blog, keep in mind those things and remember that much of what I write could very well be flawed.
Why don't I care?
I don't care about Jesus because every part of my human condition rejects and rebels against God and His perfection (Romans 7:15). My sin is so bad that most of the time I don't even bother to ask God to forgive me for it.
And no matter how I might try, there is simply no way that I can bring myself to give a care for anything right or good. It just won't happen. Often I don't even really WANT what is right nor good.
There are things that I say idealistically, foolishly. Things like "I should pray more," or "I plan to study the scriptures more this week." Maybe these are fleeting desires, or maybe they are statements brought on by guilt I feel for my apathy. I get desperate and confused.
Either way: if I try and try to be better at doing these things religiously, I will fail every time.
And maybe I'll feel a little shameful because the Church sends me this message that I am a bad Christian if I don't do these things. But then I think to myself that I am a bad Christian anyway, and I begin to care even less.
The Solution
Sadly, these feelings are all too common among the American church today, and it is this spiral of apathy and constant guilt trains that drive so many people away from Christianity.
If only more of the difficult truths of the gospel were preached, maybe less would be driven away and more would be driven to Christ.
The point is not that we are doomed, helpless, or permanently despicable in the eyes of God. The point is quite the opposite.
Because the good news is that, while I don't really care about Jesus when I try to, Jesus lends me His infinite goodness that allows me to care and do good.
When there is nothing pure or true that I can offer to a suffering world, Jesus gives me his purity and truth so that I may change the world with it.
When I feel useless, worthless, purposeless, stupid, and rejected, Jesus will lift my head to meet my reluctant eyes with His. His message is always the same: "you are believing lies about yourself. If you only ask me, I will give you my righteousness so that you may show my truth, share my love, and care about others."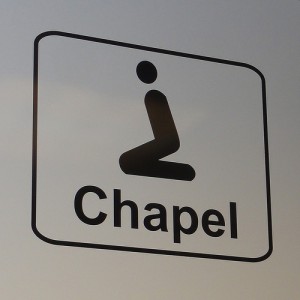 Already I know from scripture that when I am able to love others, I am able to love God as well (Matthew 25:40).
Am I saying that only Jesus can enable me to care about Jesus? Well, yes. If caring about Jesus is a good thing, then I know that I can't do it.
Scripture emphatically teaches us that nothing good can come from us (Romans 7:18), but all goodness comes from the Lord God who is the creator of all that is good (James 1:17).
So although my sinful nature rebels and rejects Christ at every turn, turning to Christ amidst my rejection and rebellion puts me into communion with the nature of God, who in turn gives me the ability to desire Him and all things good.
In desperation and happiness, in both need and in joy, I have learned that Jesus is the answer to everything. So when I don't care about Him the answer is to simply turn to Him and say it to His face.
But then I ask for Him to remove my apathy, my inability, my ugly indifference. And every time, He clothes me in his robes of righteousness and covers my naked, ugly, sin (Isaiah 61:10).
That doesn't make me a better person. It doesn't keep me from messing up. But it frees me from the imprisonment of sin and liberates my spirit. It gives me Jesus' righteousness so that I may share His goodness with others. It gives me assurance of life eternal with my God.
And when I write, I could be wrong. I could be messed up.
But if you are one who becomes a regular reader of this blog, keep in mind those things and remember that much of what I write could very well be from Jesus.